Gioffre Chiropractic Wellness Center Reviews
Find out what our patients have to say about Gioffre Chiropractic Wellness Center.
"Very Positive Experience"

Very positive first experience. I really appreciated the time Dr Gioffre took to clearly explain his diagnosis and the structural/physiological issues he saw. I look forward to making progress on my injury recovery and my journey to better health and wellness.
- Kevin B.
Great follow through. I feel a partnership with my health professional.Nancy M.
"Love Your Practice!"
I love your practice and how Dr. Gioffre is clearly concerned about patients' overall health while keeping it simple.
- Cibel C.
"Your Spine Is Literally In Great Hands!"
As a Doctor of Chiropractic myself, whenever I am in New York I go out of my way to make sure I get adjusted by Doctor Daryl. He is my good friend but I can say with complete honesty that he gives a rockin' adjustment with a lot of love. Doctor Daryl is one of the few Chiropractors who I am happy to have give adjustments to my children. He has a deep understanding of the vitalistic philosophy of our profession and he is truly a loving and empathetic person. Your spine is literally in great hands!
Adam K, California
"Terrific First Experience!"

Overall, terrific first experience. Dr. Gioffre is obviously very knowledgeable and dedicated to helping his patients. And he takes the time to review everything thoroughly."
- Susan R.


I Saw Changes Immediately
I was introduced to chiropractic care in 1983 on Long Island, NY. I quickly became a advocate of this uniquely healing technique. Quick back story: I had been born with a reverse curvature of the neck and scoliosis and several other abnormal skeletal misalignment's, (I was a forceps baby).
So when I saw a chiropractor for the first time- they finally explained why I was having the ongoing pain I had my entire life–and what "exactly" was causing it. I was truly disappointed when I moved to Manhattan because I knew I would have to find another chiropractor to trust my care to.  After several attempts to repeat the care I was given on LI proved unsuccessful, that is UNTIL I met Dr. Daryl Gioffre a little over 10 years ago.
I can only say this; My life changed. I met a Doctor who had the caring, insight and sensitive technique I was searching for. People are all different you need to click with a doctor. Not only did this Doctor have the talent and knowledge of his craft, he has what I call the gift of healing. I saw changes immediately!!!!! I was hooked!! Dr. Gioffre is one of those truly rare finds…a doctor you can truly trust with your pain. He just has "IT"!!!! The entire package of a Doctor who truly believes in his work and is a shinning example himself of what chiropractic can do for you.
My husband sees him as well, as do several of my friends. I can honestly say that since meeting this Doctor he has truly enriched my life and I will forever be grateful to him and his talent. Did I mention that his personality is pleasure to be around…he's energetic and fun and the office and staff are the friendliest people. I am a fan and patient for life!!!!
- Claire D, New York, NY


"Outstanding Experience!"
Outstanding experience from doctor to staff. Already recommending you to others. Very impressed and satisfied. I trust in you, in good hands and am most grateful for your professionalism, knowledge and overall practice.
- John D.
Dr. Daryl and his staff were most welcoming. I was very impressed with how Dr. Daryl listened to me and the chiropractic adjustment was totally fit to my needs.Marianne B.
"Amazing!"
Dr. Daryl is an amazing professional, chiropractor, educator and overall caring person! I went in feeling hopeless and sad and left there feeling hopeful and smiling! He is very knowledgeable and explained everything clearly. I am excited to work with him on my process toward healing…I can't thank Dr. Daryl enough!
- Grippa D.
Getting Back The Quality Of My Life
Dr. G is an amazing person not just a Dr. He looks at the person as a whole system and not just your typical snap crackle pop spine issue. Dr. G has saved me from what was certain surgery and given back a quality of life that I have lost for quite some time. The positive approach he takes to me as a patient is rare in any medical practice. Coming from someone who has been around the block with Chiro's and MD's, he is by far the best and I truly trust him as a practitioner.
- Christopher B, New York
Overall Happiness
Can't think of a more welcoming, caring group of people than one finds at Gioffre Chiropractic Wellness Center. As with concertmasters of orchestras who define the sound of the entire ensemble or bosses who set the tone of the work place, the support patients feel comes from the top down. Dr. Gioffre runs a tight ship, which for the patient translates into informed answers, deep listening, efficient responses, and sensitive, directed application of experienced chiropractic skills – all based on a thorough understanding culled from years of study and complete preparedness. One feels entirely safe in this environment.
- Patricia G, New York, NY
"Very Professional and Efficient"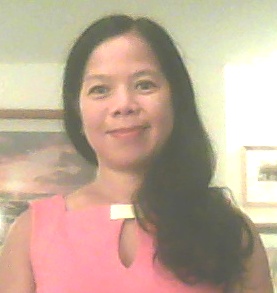 I have been asked several times about the efficacy of and the differences between eastern and western medicine because I have been involved in both, as a patient and as a woman of Asian descent, who has lead a very active physical life. With that activity, comes the normal strains and bumps, etc.  Lately, however, I have suffered recurrent lower back pain and enlisted the services of both traditional and non-traditional doctors.
Show More
While they were very professional and efficient, none resolved the problem of spasms and almost debilitating stiffness and pain in my back. A friend recommended I visit Dr. Gioffre for an evaluation, which I did. We discussed my back issues, history of the ailment and its effect on my life.  He makes a series of recommendations to relieve the stiffness and we began a journey to help me restore my back to full employment. I have been visiting him for a few months and am very satisfied with the results and that I have been able to resume my enjoyment of running and the martial arts, which I have been involved in for more than 25 years. He has been very beneficial to my life — I recommend him very highly if chiropractic issues are preventing you from realizing your full potential, physical, which affects our mental well-being.
- Nancy T, Brooklyn, NY
"Knowledgeable, Friendly and Upbeat"
I started seeing Dr Gioffre 4 years ago primarily for pain in my right hip. That got taken care of with a few months. I've continued getting adjustments to keep the body "tuned up." Dr Gioffre is very knowledgeable, friendly and upbeat. I always feel better after an adjustment.
He's great :)!
- Pam B, New York, NY
"Miraculous and Beyond My Comprehension"
Dr. Gioffre is hands-down the best chiropractor I've ever had. His knowledge of the field of chiropractic, plus knowledge of related fields such as proper nutrition and physical exercise, is astounding. He is personable, kind, and always, always offers positive support to one's health habits and for life in general.
Show More
His ability to effect the perfect adjustment (and in an efficient, positive manner) is seemingly miraculous and beyond my comprehension–I always feel terrific after getting an adjustment from him – he knows exactly what to do for my particular situation, and I am sure he is very much on target with other patients' situations. I've been a patient of Dr. Gioffre's for more than 10 years and I give him my highest recommendation!
- Tamara C., New York, NY
Get Started Today!
We're excited to see where your health can take you. Call us today to get started!